Scroll down for the Step-by-Step Guide on how to create and use an Access Control Device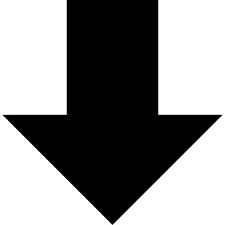 KEY TERMS & TIPS:
What is an Access Control Device?
It is the device that you use to scan tickets.
You can create a login for a device on Line-Up and connect this to our Access Control scanning portal, where you can use it to scan and redeem tickets.

How do I add a new device?
Via the Tools page, entering the details for your device and linking it to the Access Control webpage.
See our Step-by-Step Guide below for instructions on how to set a up a device.

How do I scan tickets with my device?
By going to https://access.line-up.tickets/ and logging in using your device name and password.
Once you're logged in, you can scan tickets using a barcode scanner, the camera on your phone/tablet or you can enter barcodes manually on the Access Control page.
See our Step-by-Step Guide below for the full instructions on how to scan tickets.

Why is the warning message appearing when I scan the customer's barcode?
If it is orange, it means that the ticket is valid for that performance but has already been redeemed - so there's no need to scan that barcode again.
If it is a red 'Fail' message, this could be because:
It is an old barcode and is not valid - most likely because a new barcode has been generated since. If that is the case, you can search the customer's information on Line-Up to find the order, click 'Download PDF' and then scan the barcode that is on the PDF.

The other reason could be that the scanner device can not read the barcode properly. If this is the case, then it's best to try the manual option (see step 2d in our Step by Step Guide below) and enter the barcode number; and/or check the connection between the scanner device and your phone/tablet.
Why is my tablet and/or phone is not updating when I scan tickets using my barcode scanner?
This is because the scanner has not been connected to your phone or tablet.
You need to connect using either bluetooth or a USB cable. We recommend reading the instructions that come with your scanner to get set up.

What do I need to do before creating an Access Control Device?
Sign up to a Line-Up account.
Set up or join your Organisation.

STEP-BY-STEP GUIDE:
1. Create a new Access Control Device:
a) Select

b) Select

and then

c) Enter details:
Device Name - the device's username that will be used to login to the Scanning App
Device Nickname - e.g. myvenue
Device Description - help identify your devices more easily
Device Password - used for login to the Access Control web app
Tags - help identify and group your devices
device
d) Edit or Delete device if you need to make changes by selecting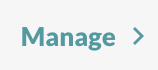 on your Devices list
2. Use device to scan tickets:
a) Phone or tablet (with camera function):
Head to the Access Control web page on your phone/tablet browser
Log into the portal using your device name and password
On the page, point camera at barcode on the customer's ticket
Once barcode has been scanned successfully, select to repeat process
b) Camera on laptop:
Head to the Access Control web page on your laptop browser
Log into the portal using your device name and password
On the page, point the customer's barcode at your laptop camera
Once barcode has been scanned successfully, select to repeat process
c) Scanner:
Connect your phone, tablet or other mobile device (i.e. Zebra) to your scanner device, either via bluetooth or a USB cable
Head to the Access Control web page on your device's browser
Log into the portal using your device name and password
On the top-right corner of the web page, select
Using your scanner device, scan the barcode on the customer's ticket
Once the barcode appears in the barcode box on the Access Control page, click
Once barcode has been scanned successfully, select to repeat process
d) Enter barcode manually:
Head to the Access Control web page on your phone or tablet browser
Log into the portal using your device name and password
At the bottom of the page, select
Enter the number underneath the customer's barcode and then
Once barcode has been read successfully, select to repeat process
3. View Redeemed Tickets for a performance:
a) Select

and click into your Event
b) Select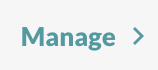 on the performance
c) Select

to see a Transaction Items list for that performance
d) All orders that have been scanned will have a

in the Redeemed column. For more info about the Transaction Items list, go here
NEXT STEP: Learn how to sell tickets via the Box Office page