Scroll down for the Step-by-Step Guide on how to create a Delivery Method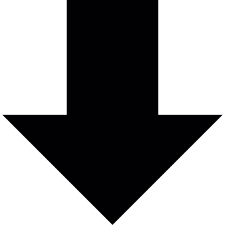 KEY TERMS & TIPS:
What is a Delivery Method?
The type of ticket delivery you would like for your events, e.g. E-tickets or Post.

How do I create a Delivery Method?
From the Tools page, where you can select the Delivery Method option and enter the details.
See our Step-by-Step guide below for more info.

How can I tailor it to my Event?
On the Delivery Method page, you can add the Email Templates you've created and choose the time you'd like them to be sent.
Then on the Event Settings page, you can choose the Print Rules for the tickets that use this Delivery Method (i.e. when you want the barcode to be generated) and select your Ticket Templates.
See our step 6 on the Step-by-Step guide below for more info.
For more info about Event Settings, go here.

What are Email and Ticket Templates?
Where you can customise/design what your emails and tickets look like to your customers.
For more info about Email Templates, go here.
Fore more info about Ticket Templates, go here.

What do I need to do before creating a Delivery Method?
Sign up to a Line-Up account.
Set up your Organisation.

STEP-BY-STEP GUIDE:
1. Select

and then

2. Select

3. Add Details:
a) Name
b) Description
c) Price - this will be added to the basket total. If no charge just enter 0.00
d) Tax Rate - select from the dropdown
e) Channel Access - select which channels can access this delivery method
f) Email Sequence - choose what emails should be sent to customers selecting this delivery method by selecting the following:
Select Email Template from the dropdown - these will need to be created prior to this step. Go here for more info
Send Time - select either At Point of Booking or Specific time before/after the send time and select your time options
Attach Ticket Template associated with this delivery method - optional
g) Image - upload a .jpg or .png file, no larger than 1MB
4.
Delivery Method
5. Edit or Delete Delivery Method if you need to make changes by selecting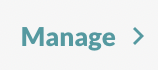 on your Delivery Method list
6. Customise it for your Event by selecting the Print Rules:
a) From the

page, select your Event
b) Select the Settings tab
c) Select

on your chosen Delivery Method
d) When would you like the barcodes to be generated for your tickets?
Immediately - barcodes will be generated once the order is placed
Scheduled - set date and time for the barcodes to be generated
e) Do you have a Ticket Template attached to your Delivery Method? Select from the drop-down (these will need to be created prior to this step. Go here for more info)
f)

Print Rules
NEXT STEP: Want to customise your Event further? Create Ticket Templates, Email Templates and/or Opt Ins