Scroll down for the Step-by-Step Guide on how to create an event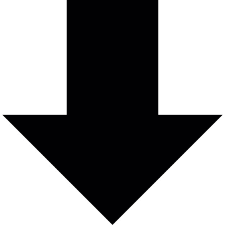 KEY TERMS & TIPS:
How do I create an event?
By completing the Info page and entering the details for the event (Name, Artwork, Booking Information, etc).
See our Step-by-Step guide below for more info.

Can I delete an event?
You can archive an event after creating it, on the Info page.
You'll still able to find it on your Events list via the Filter bar.
More info can be found here.

How do I create the performances for my event?
On the next step, once you've entered all the Event details on the Info page.
More info can be found here.

What do I need to do before creating an event?
Sign up to a Line-Up account.
Set up your Organisation.

What do I need to have created by this point?
Your Venues.
Your Channels.

STEP-BY-STEP GUIDE:
1. Go the Events page from the left-hand side, and click New Event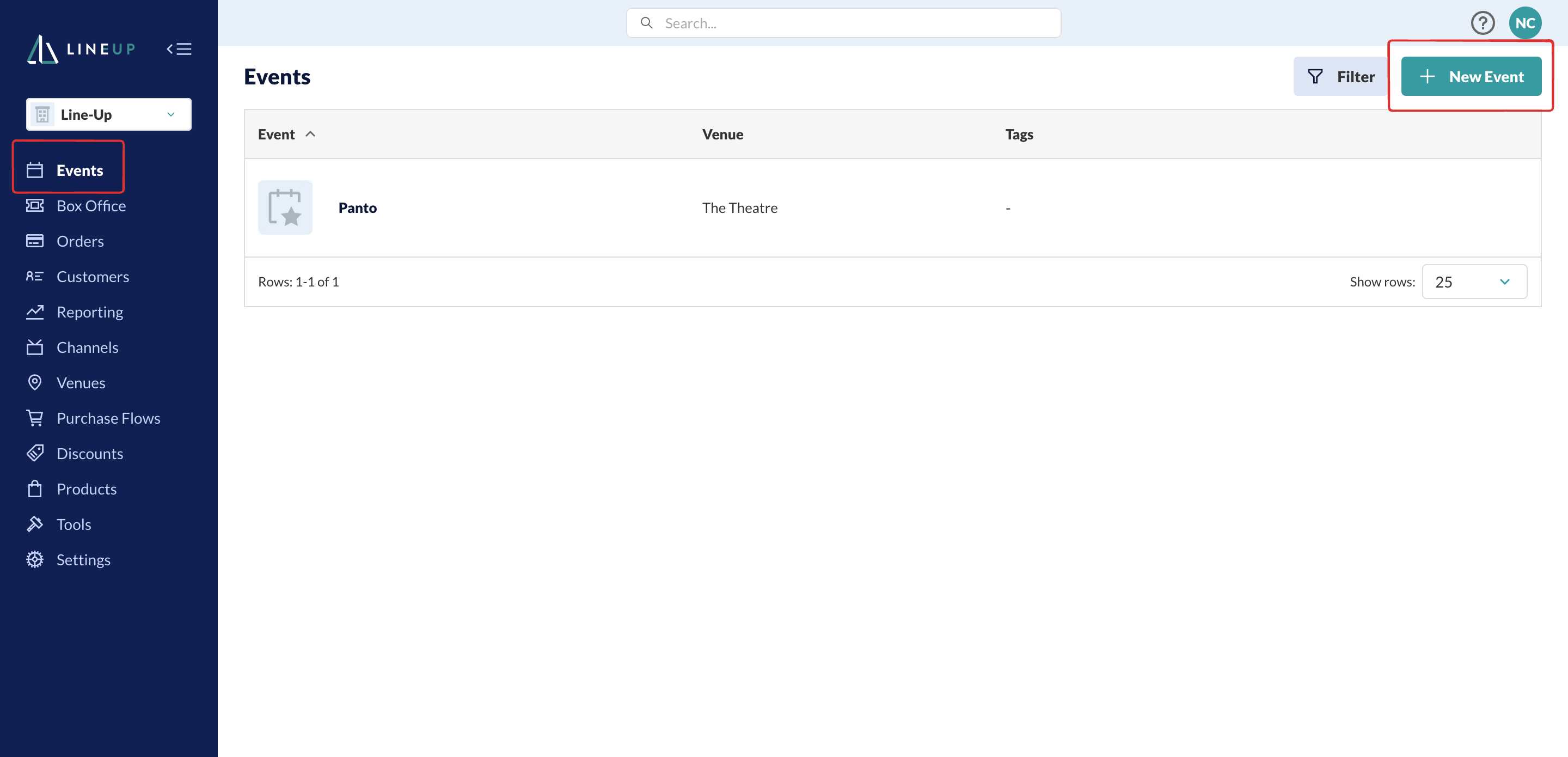 2. Add Main Info:
a) Event Name - title of event that will display on the customer's ticket
b) Short Description - optional, 140 characters or under
c) Full Description - summarise the event to customers
3. Artwork & Media - add a jpg or .png image that will be used on ticket (no larger than 1MB)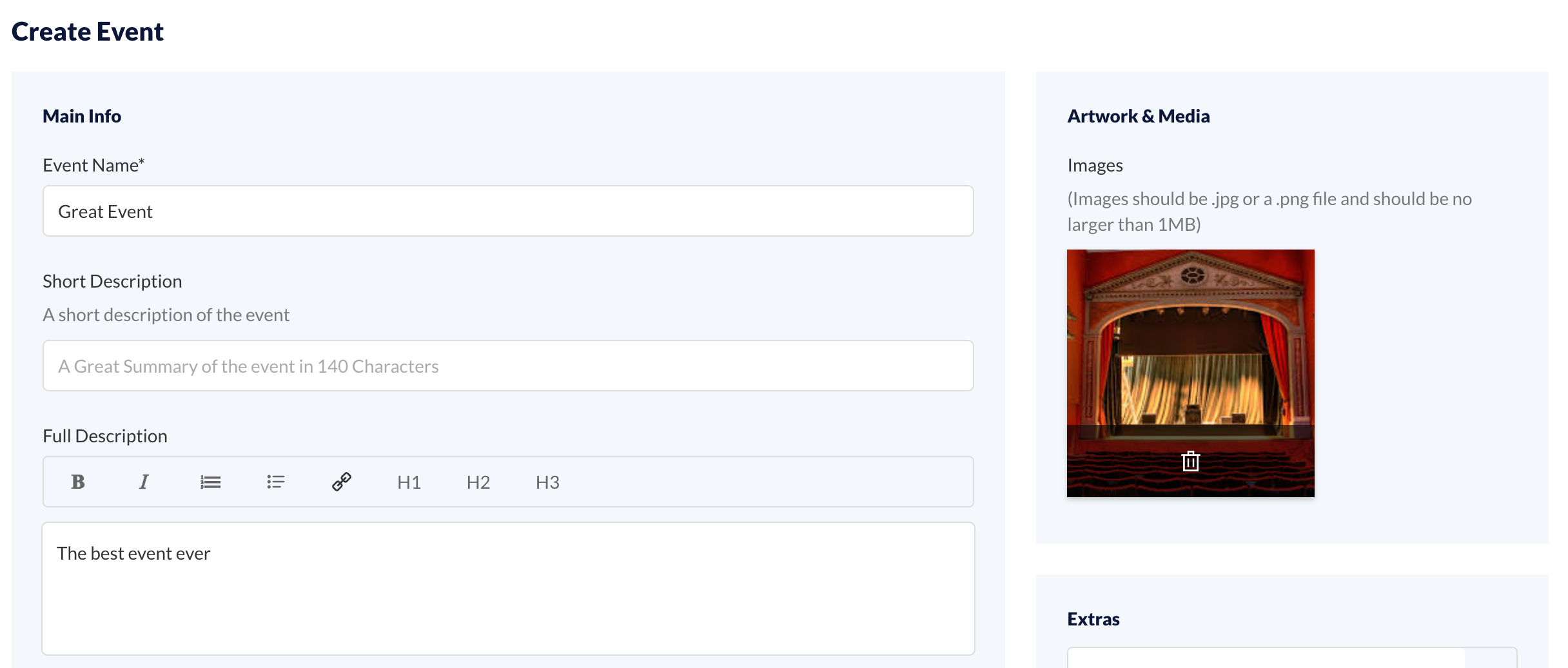 4. Extras:
a) Tags - for internal use, these will appear on your Event list
b) Running Time - length of event in minutes
c) Interval? - if yes, select the box and enter the event interval length in minutes
d) External ID - for internal use, a unique identifier for the event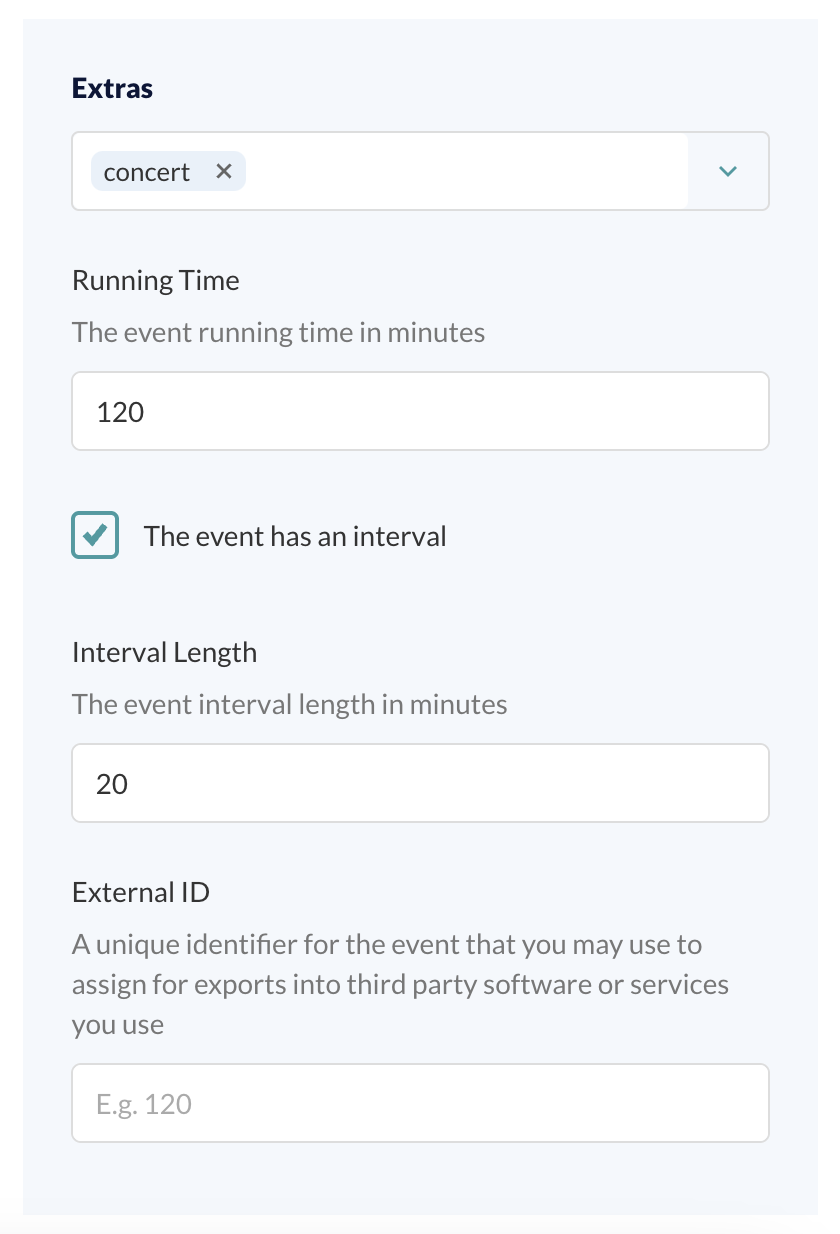 5. Location - either select your venue from the dropdown or add a new one by clicking New Venue
6. Channel Access - Select which channels can access this event. This can also be controlled on performance level (you will need to create your Channels before this step. For more info see here)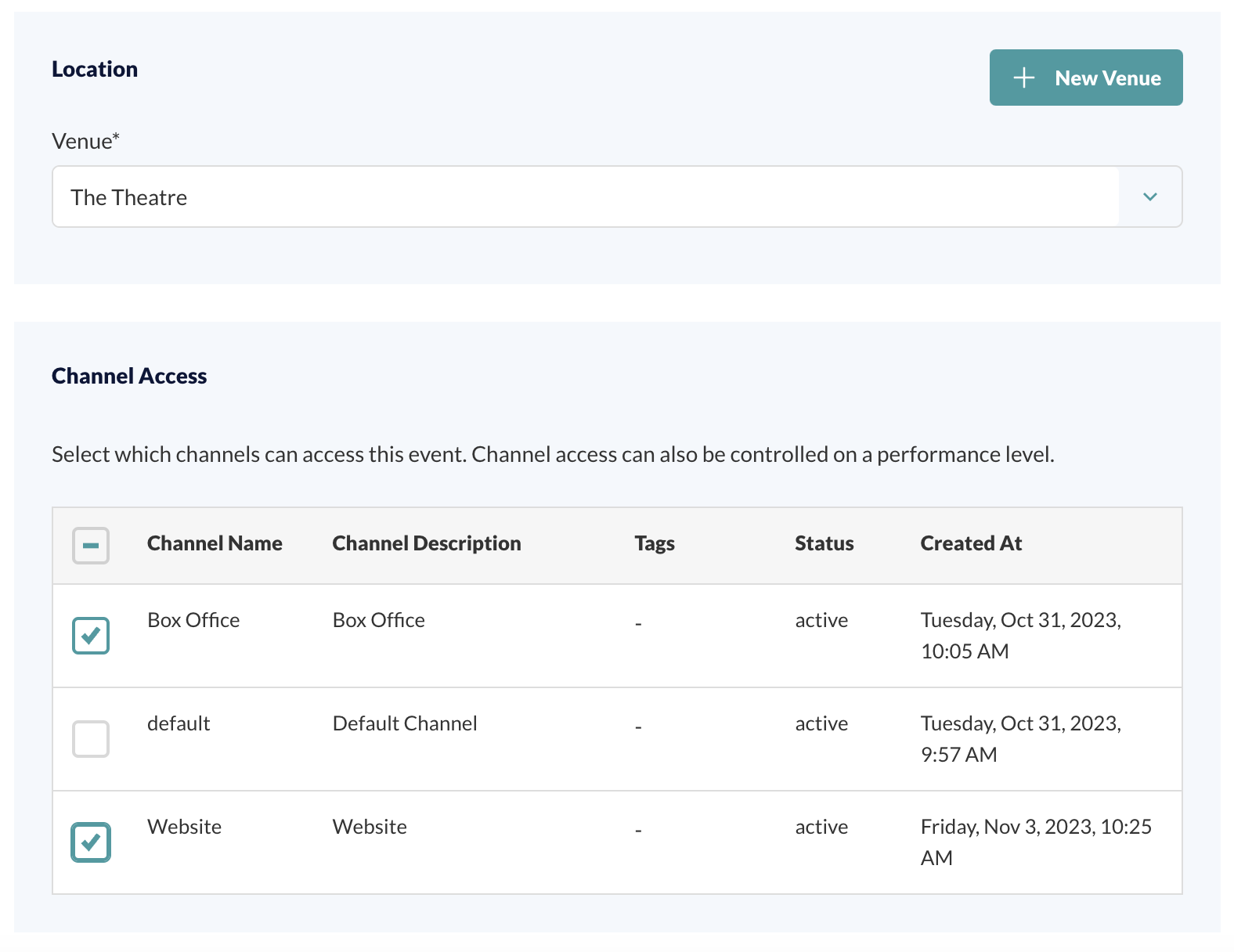 7. Booking Info - optional, this may be visible to customers as part of the booking process, depending on which Channel and/or Purchase Flow they book through.
8. Submit your Event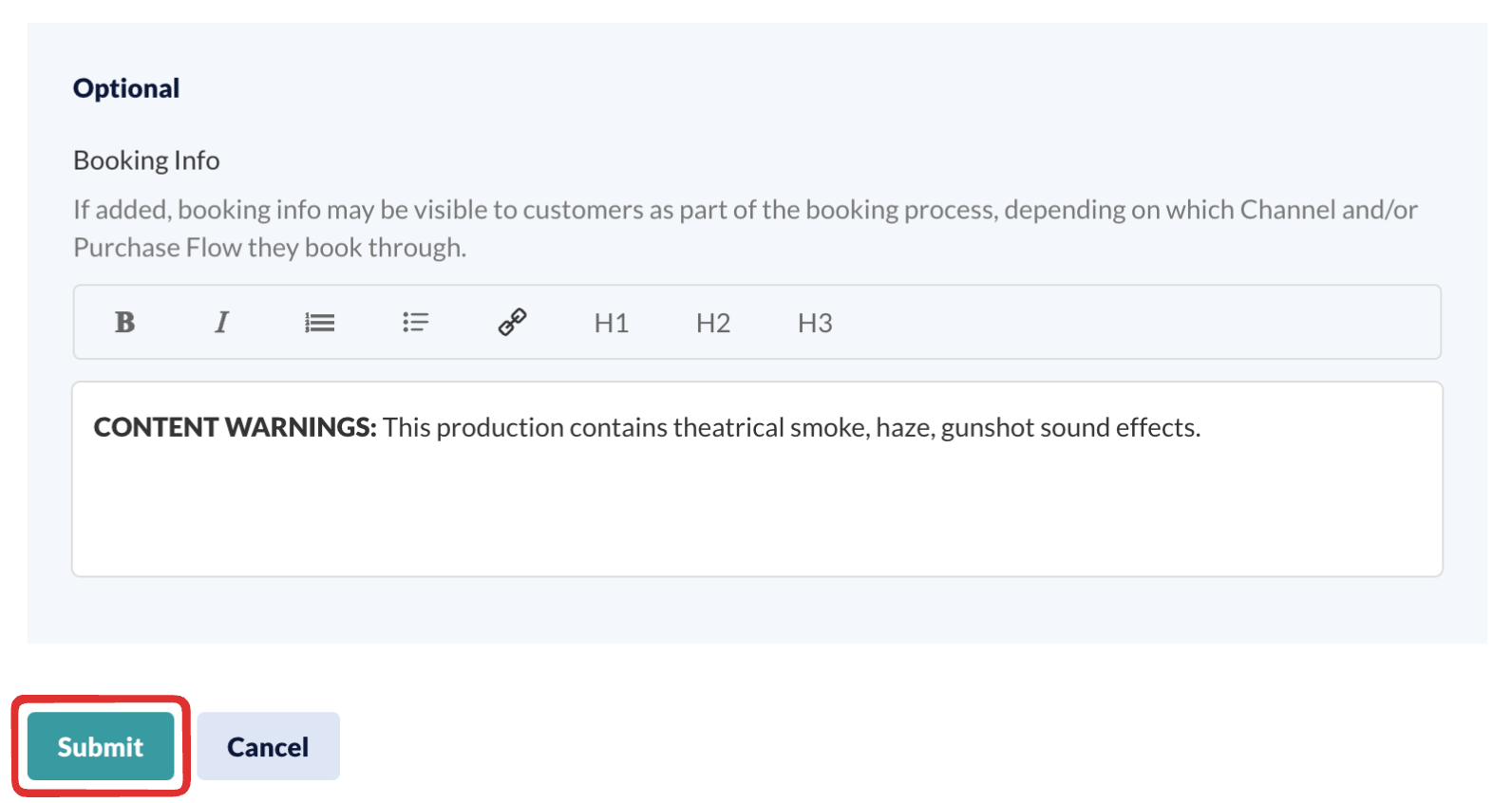 9. Manage Event on the Events page, where you can Filter and Archive your events. Learn how to do that here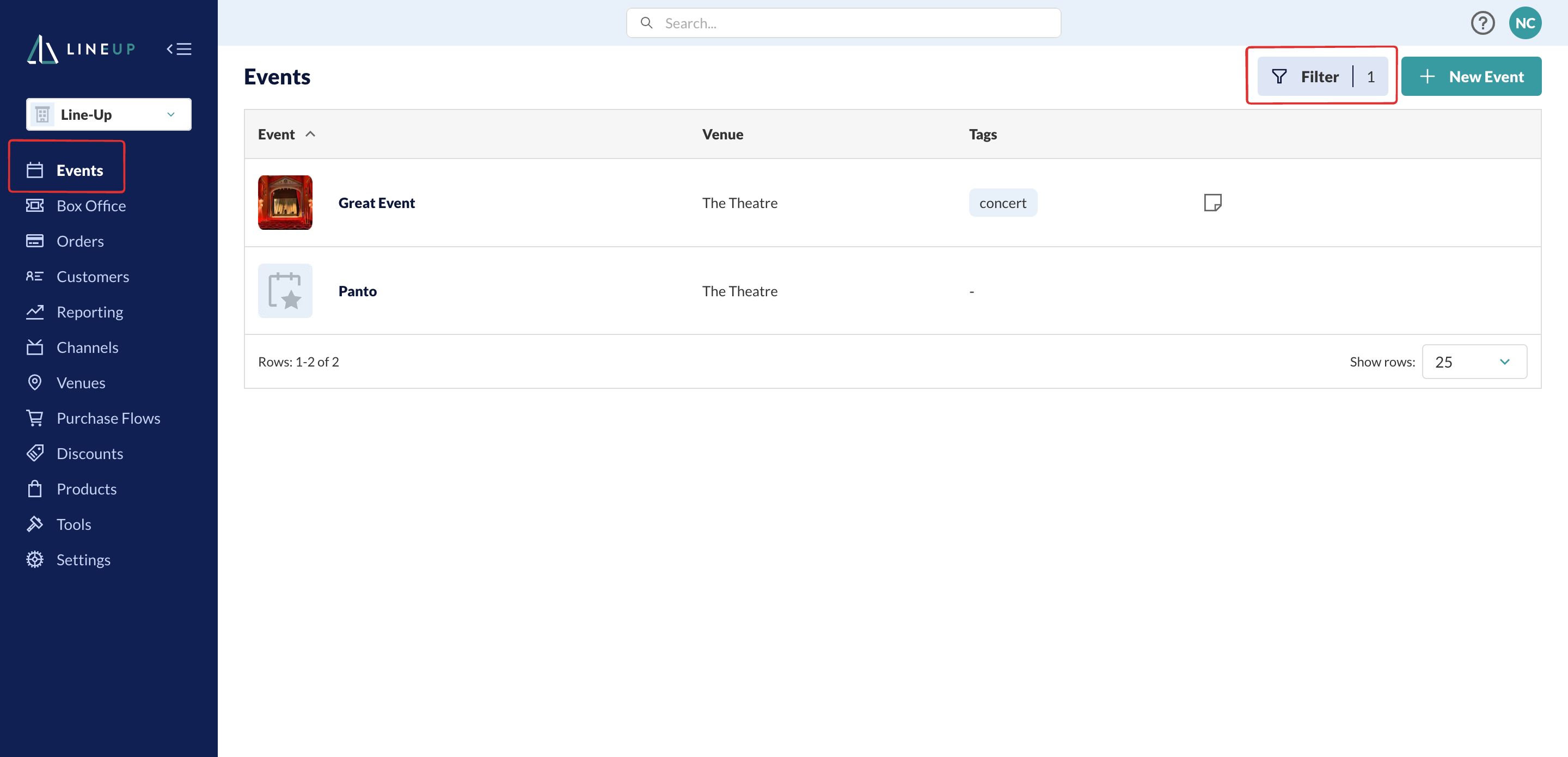 NEXT STEP: Create your Performances