To find an order from Box Office, follow the simple steps below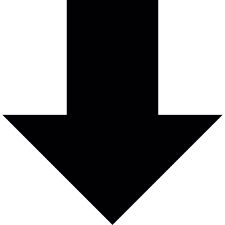 1. Right-click on a seat to View Transaction:
You can now go straight to a customer's order from the Box Office venue plan. You just need check which seats have been booked and once you get this information, go to Box Office and the correct performance.
On the venue plan, hover over these seats to check the name attached to the booking: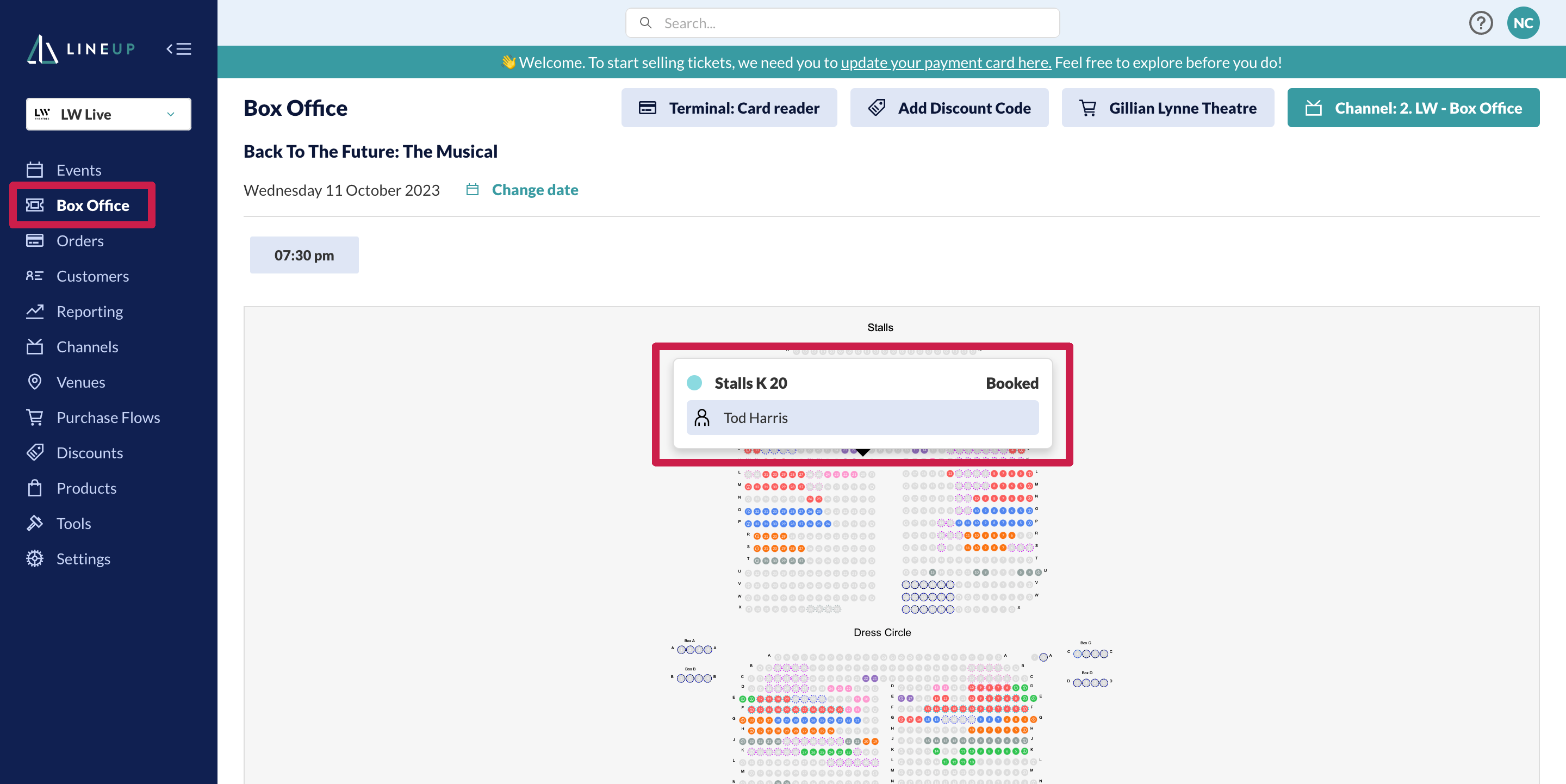 Right-click on the seat and you'll see View Transaction appear - click this and the order will appear on a new tab for you: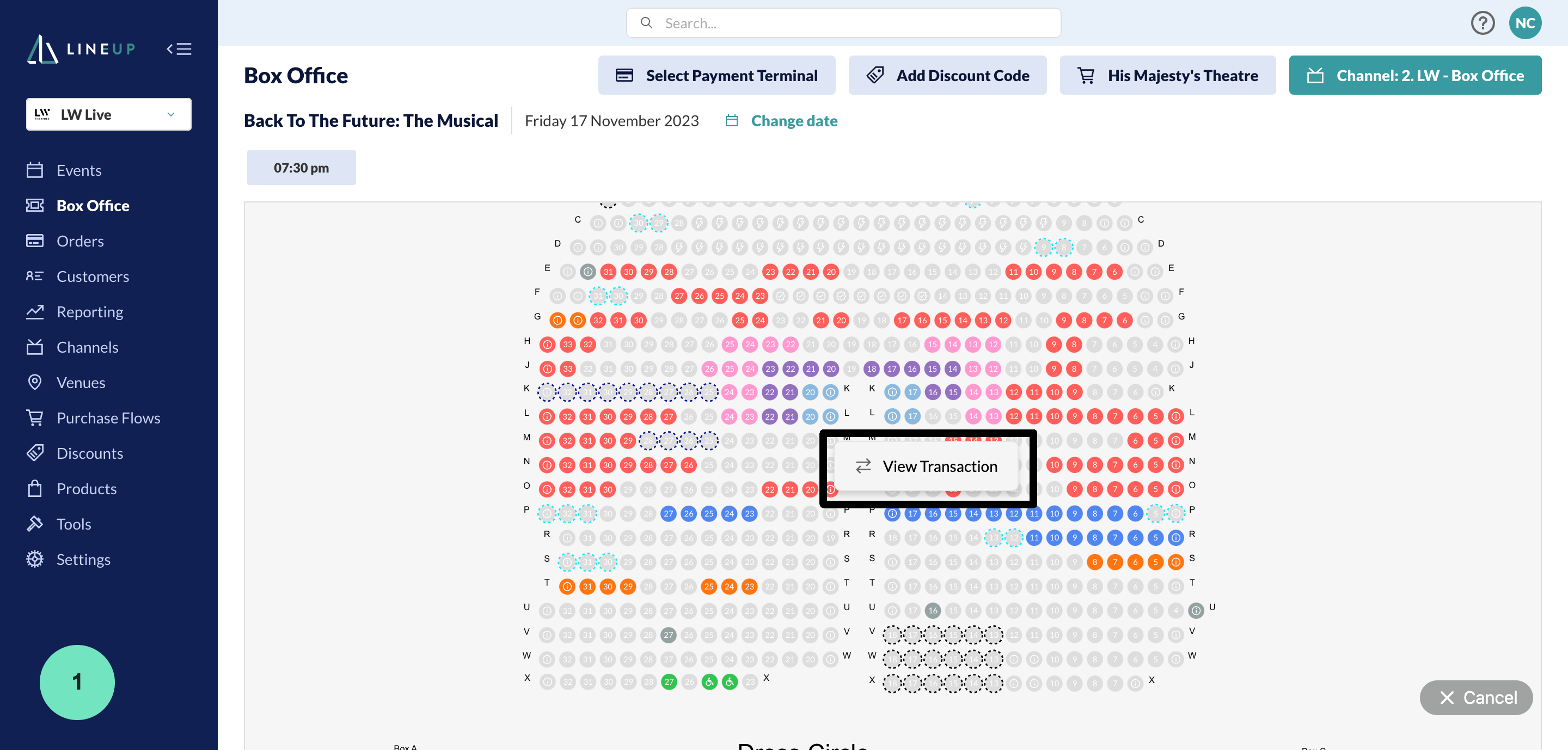 2. Use the Search bar at the top of the page:
If you don't know the seats a customer has booked, then another option is to enter the customer name, email address or reference number attached to the order into the search bar. If there are various orders that appear in the dropdown, you can click Show all results: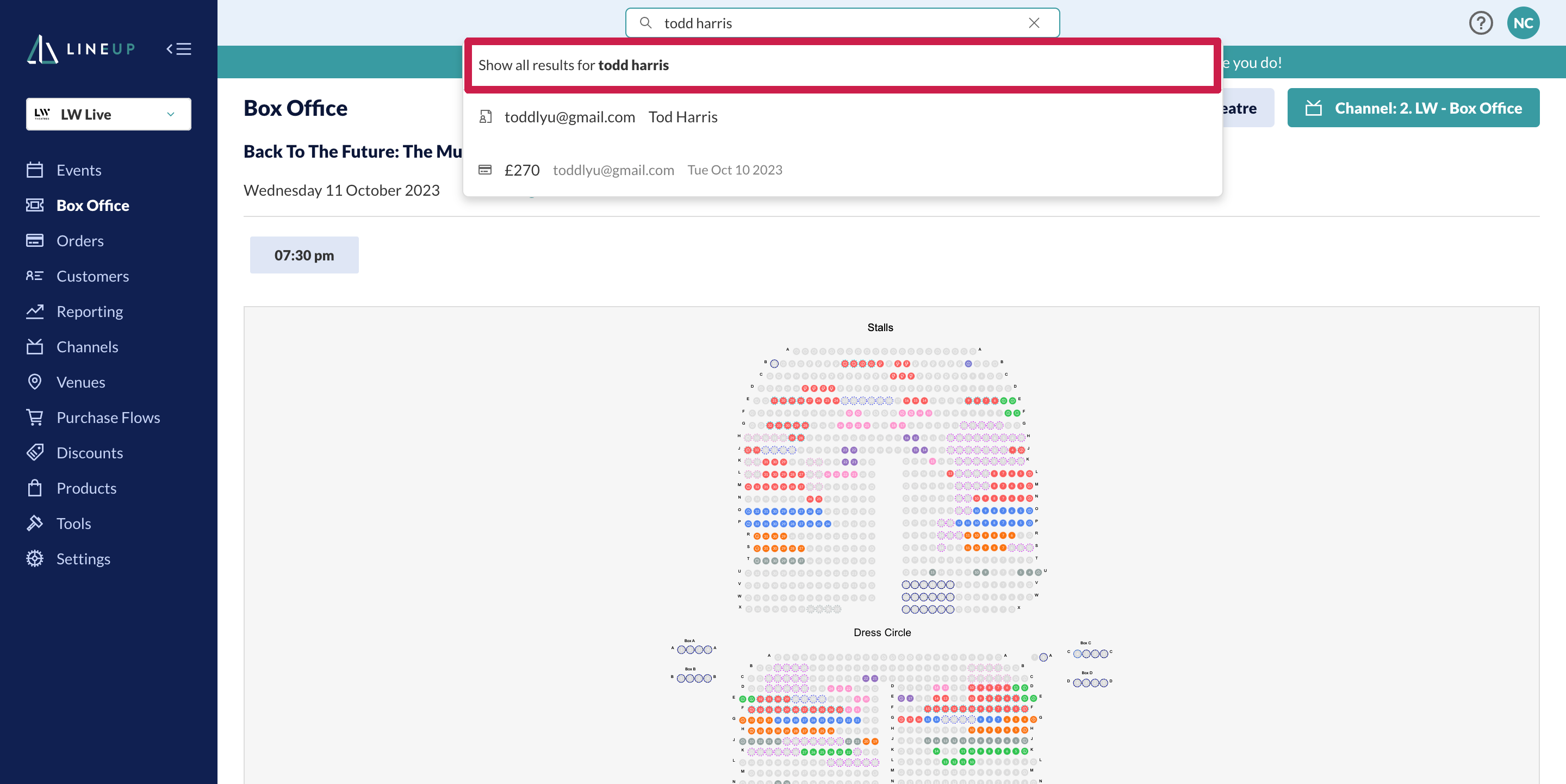 You should be able to find the order on this page - if you're unsure then you can always check the email address they used for the booking, which appears on the order line. You can then click into this order to see the details and to print the tickets/email the order if you need: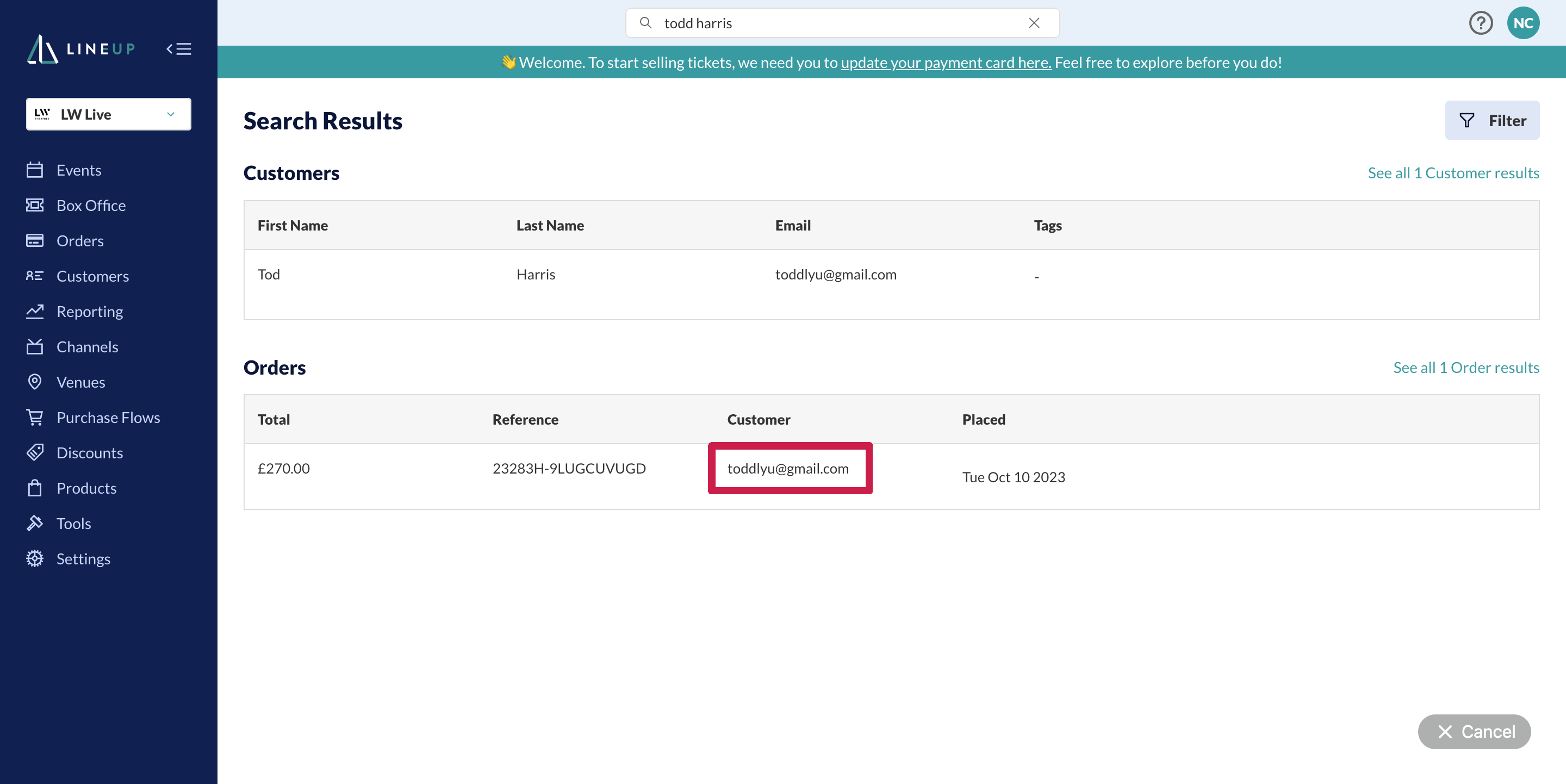 3. Use the Filter Bar on the Orders page:
If you're not sure of the details on an order, you can go to the Orders page and use the Filter bar to find the order. You can use the Time, Status or Delivery Method filters to help find your order.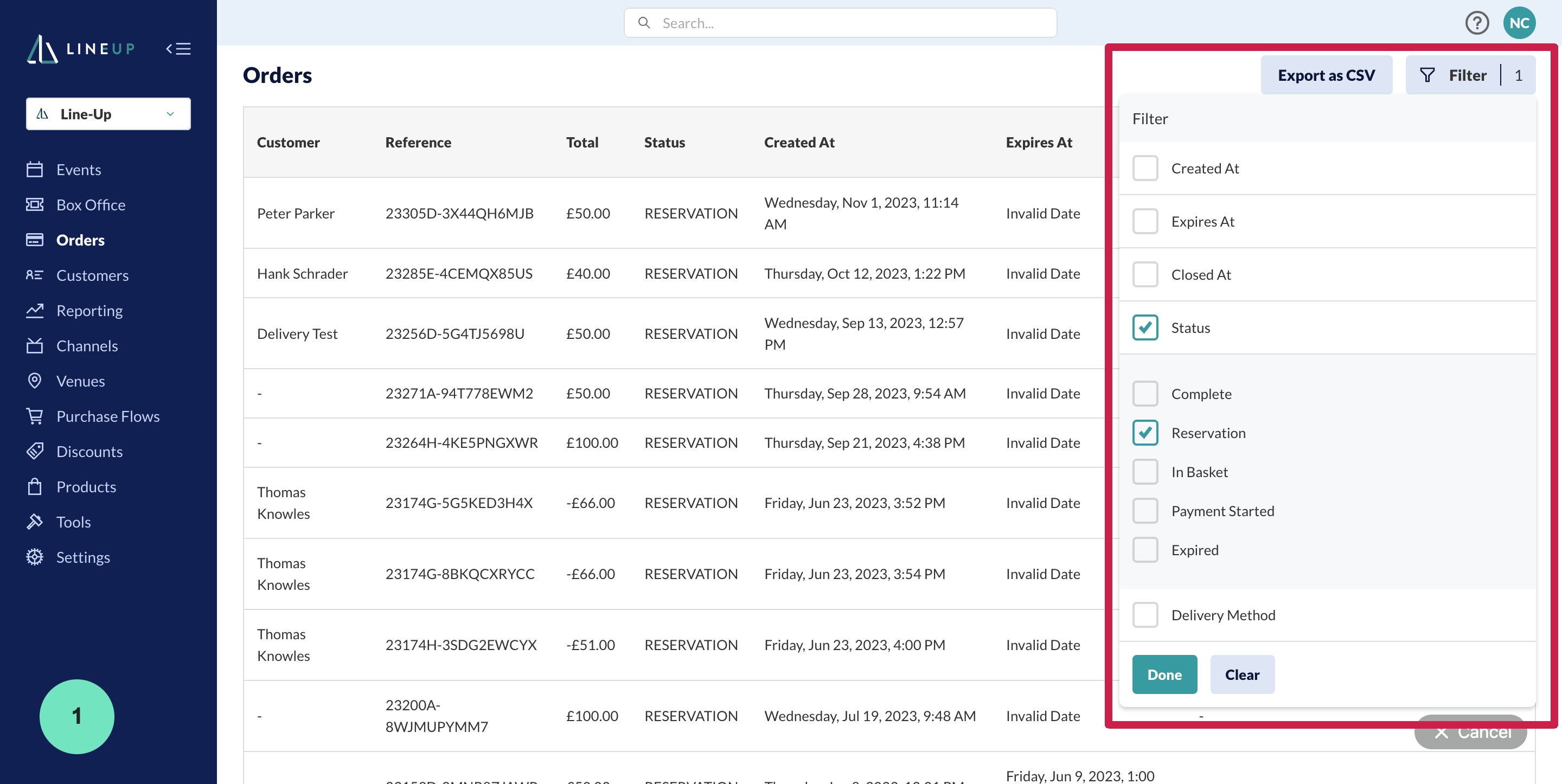 NEXT STEP: Want to manage an order? See below for how to:
Email Tickets
Download and print tickets
Generate the barcode