Scroll down for the Step-by-Step Guide on how to manage your customers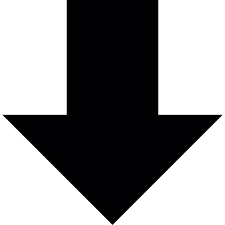 KEY TERMS & TIPS:
What can I do on my Customers page?
Add a new customer and edit the details for existing customers, including phone numbers and addresses.
The Customers page shows all customers who have purchased a ticket for your events, so it will updated automatically after a sale, but you can also add a new customer here if you wish.
See our Step-by-Step guide below for more info.

Why can't I update my customer name/email address?
This is most likely because the name and/or email address you are trying to change it to already exists on another customer profile. You can use the Search bar at the top of the page to check if that name/email is attached to another customer.
If not and you are still having issues, contact us here.

How do I sell tickets to my customers?
Via the Box Office page and selecting the channel and event that you want to sell for, before putting through customer and payment details.
For more info, go here.

How do I find the tickets that my customers have bought?
Either by using the Search bar at the top of the page or via the Orders page, where you can make changes to the order such as exchanges or refunds.

What do I need to do before managing/adding customers?
Sign up to a Line-Up account.
Set up your Organisation.

What do I need to have created by this point?
Your Venues.
Your Channels.
Your Adjusters.
Your Event by completing the Info page.
Your Performances.
The Price Tables and Price Profiles for your Event.
Your Delivery Methods and Opt Ins.
Your Purchase Flows.

STEP-BY-STEP GUIDE:
1. Add a new customer:
a) Select Customers and

b) Add details:
First Name
Last Name
Email Address
Password - leave blank to generate one
Tags - optional, help filter your ticket buyers
Phone Number - optional
Address - optional
c)

customer
NOTE - a customer will automatically be created on Line-Up when customer details are provided with an order (unless the Skip Customer option is selected. See here for more info)
2. Edit Customers:
a) Use the Search bar to find your customer by searching for:
b) On the customer profile, select

to change details.

when finished
c) Under Opt-In History, select

to submit a new Opt-In response
d)

customer if you wish
NEXT STEP: Learn how to use our customised reporting function